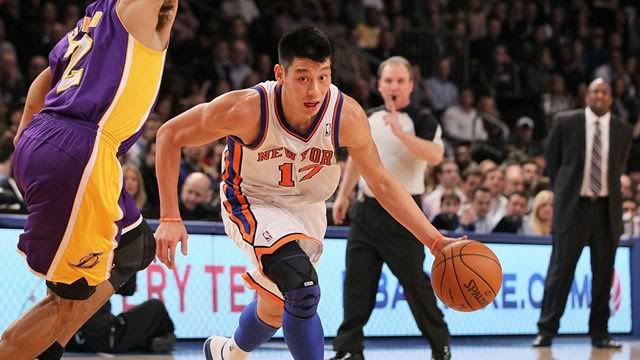 By now most every body should be familiar with the name Jeremy Lin. The Asian-American point guard took the NBA by the storm over the past week by single-handedly turning around the New York Knicks season and putting up record numbers (some good, some bad) in a span of 5-6 games.
Nike took note of the

phenomenon and quickly offered Lin an extension in his contract as part of Team Nike

Basketball. This likely means we'll see some PE's from Lin soon, maybe as soon as tonight when his Knicks take on the Heat. Let's see what Linsanity has in store for us tonight.
Also peep the short vid below to hear JLin reveal his two favorite Nike sneakers of all time. Bet you won't guess which models he chooses.